AUTOMOTIVE & MANUFACTURING INDUSTRY

ANTARES Put / Pick to light system can be used in the manufacturing and automobile companies for kitting and assembly of spare parts. It helps the operator to pick the correct parts in right quantities as required for the active bill of material (BOM).
It also reduces the picking errors in the kitting and assembly workstations.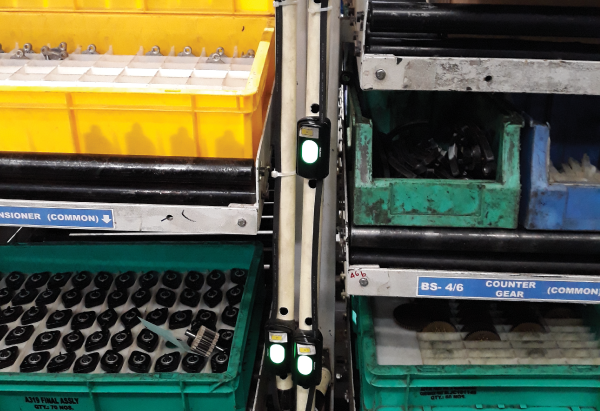 The individual items required for kitting are fed into the system.
The light glows indicating all the items along with their quantities to be collected.
The items are then packed for shipping.
The process is same in case of assembly in manufacturing.