NIDOWORKZ SOFTWARE SOLUTIONS
NidoWorkz is our proprietary modular software suite that collects the data from the machine and allows you to format, store, validate, utilize and transfer it as needed. With a varieties of communication modules and integration option, it can smoothly sync with the existing ERP application creating an ecosystem where the hardware and software can communicate to deliver faster and accurate results.
The Next-gen Warehouse Control System
What happens to the data once you have it from the machine?
NidoWorkz, our proprietary software, collects the data allowing you to format, store, validate, utilize and transfer it as needed. With a team of software developers, programmers and testers, we design and develop our software architecture to suit client's requirement.
Our role doesn't end with just the deployment, we have a world class service and support system available round-o-clock to troubleshoot the issues and ensure the smooth functioning of the software modules.
Combined with our in-house expertise in system integration and control, we help clients get a blend of hardware, controls and software solutions under a single roof, which makes us one of the most versatile and comprehensive equipment and solutions providers in the industry.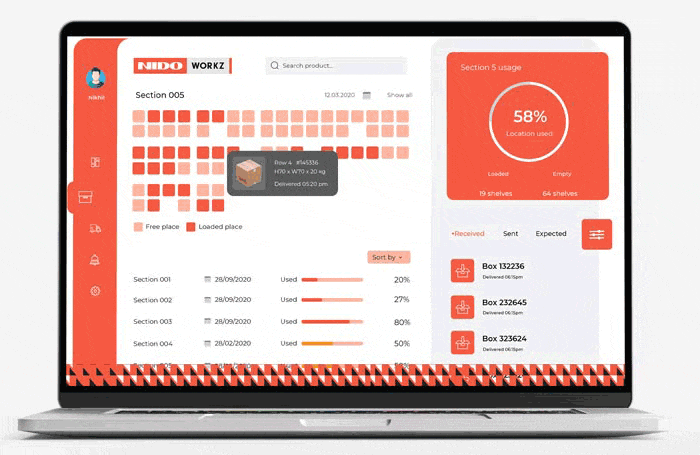 Seamlessly Integrates with Your Existing ERP Application
The automation system, Nidoworkz application and your WMS/ERP, they all need to be in the same eco-system to allow a smooth and hurdle-free flow of information.
With a variety of modules and integration options, our software is quite flexible and can be easily integrated with your ERP/WMS system. Depending on the requirement the data sync can be set to real-time or batch-mode or time based.
Software with user friendly interface to gather, validate and transfer data to many types of host systems and databases.
Direct interface with WMS / ERP / Shipping application via API, ODBC.
Custom import / export features, allowing data to be easily imported or exported into the majority of the warehousing and shipping software solutions.
Data transfer on real time / batch mode / FTP basis.
Integration with digital camera/Network camera to capture images with each measurement.