GROCERY & RETAIL INDUSTRY

This version of Put to Light system is often referred as "Put to Store" or "Pack to Light" which is ideal for retail store replenishment where full cases are broken down into smaller quantities for store wise order fulfillment.
The moving items on the conveyor lines are picked up by the operator zonewise and put into the racks.
2x Faster order fulfillment – Shorter order cycle times.

99.99% accurate put or pack rate
Stores never goes out-of-stock and are always stocked & organized.

Eliminates the chances of overstocking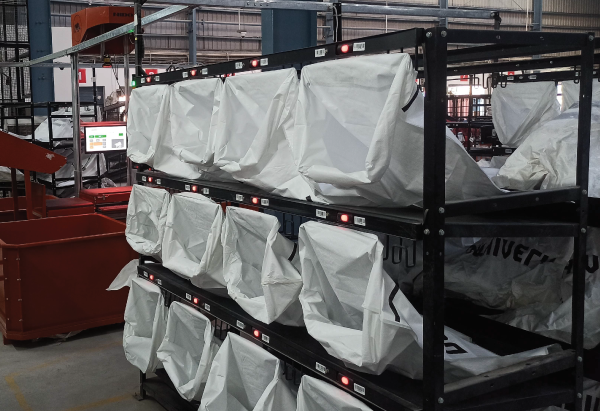 A container with many SKUs moves on a conveyor line through different zones. The operator in zone 1 scans the container ID.
The light illuminates with the store destinations and number of items to be put in the stores/put locations.
Operator puts the required quantities in the store racks and presses the confirmation button.
Container now moves to zone 2 where the operator repeats the same process.