Automated Put Wall enables high-speed automatically scanned and sortation of picked items. More reliable, and productive order fulfillment relies upon a high-throughput sorting system, the core of any modern distribution center, retail store, or micro-fulfillment center. With expanding work expenses and supply-chain challenges, the demand for additional responsive operations has never been more crucial. These robotized sorting system is utilized by leading retailers, 3PLs, and distributors that require cost-effective and accurate order handling, cross-docking, and reverse logistics as an alternative solution for manual put wall sorting, increasing productivity without increasing labor cost.
Configured with the any destination like totes, chutes, carts, racks depend on your operations

Efficient product sorting and increased throughput

Increased Accuracy and optimized order fulfillment process

Integrates easily with existing WMS systems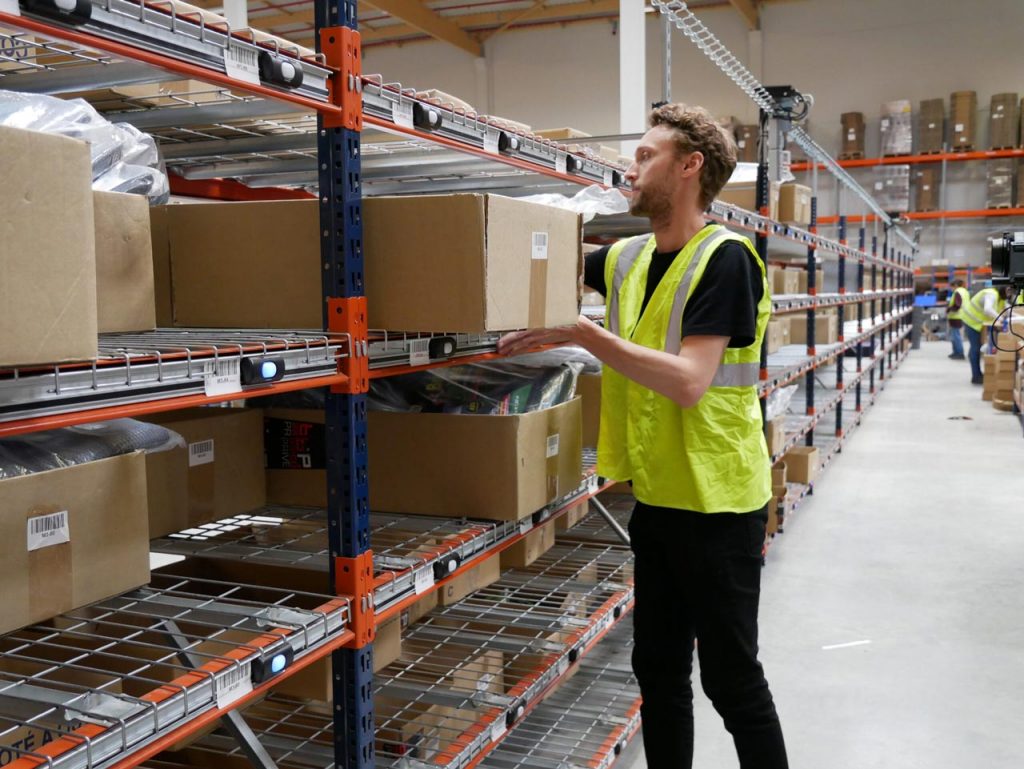 ADVANTAGES OF AUTOMATED PUT WALL
The system easily integrates with most existing WMS systems to exchange item status and data for tracking and order verification.
This allows for a seamless installation process without much disruption to your current operation.
Designed for accuracy and efficiency. Ideal eCommerce solution for micro-fulfillment centers, retail stores, or distribution centers.
The automated sorting solution requires minimal labor to operate and is energy efficient.
Reduce the need to rely on labor to support your growing business or manage demand during peak seasons by implementing an automated sorting solution.
Requiring minimal labor to fully function, even during peak seasons.
Rapid Installation
It's modular design is pretested, delivered in construction order, and can be up-and-running in as little as three days.
Plus, it integrates with existing WMS without disruption to current operations.