CANOPUS SPIRAL CONVEYOR
CANOPUS Spiral Conveyors occupies very less floor space compared to other conventional conveyors and are faster and reliable than normal elevators or goods lifts. Our Spiral Conveyor is an ideal solution for transporting materials like cartons, bottles, boxes, trays, totes, sacks and shrink wrapped items from one mezzanine floor level to another.
If the use of elevator or inclined conveyors is restricted due to height and available space, CANOPUS Spiral Conveyor can be a handy solution. The entry and exist points can be single or multiple depending on the material movement needs.
The spiral conveyor can be gravity or motorized with a max capacity of 100 kg and a throughput of upto 3000 pieces per hour.
MODEL
CANOPUS-SPIRAL SERIES
Conveyor type
Gravity / Motorized
Conveyor direction
Up/Down
Capacity range
kg
1-100
Effectiveness
pcs/hour
3000
Speed
m/min
10-60
Max. height
mtr
12
Conveyor route
One entry multi exit /Multi entry one exit
Environmental temperature
°C
0 ~ +40
Machine frame
Mild steel/ Stainless Steel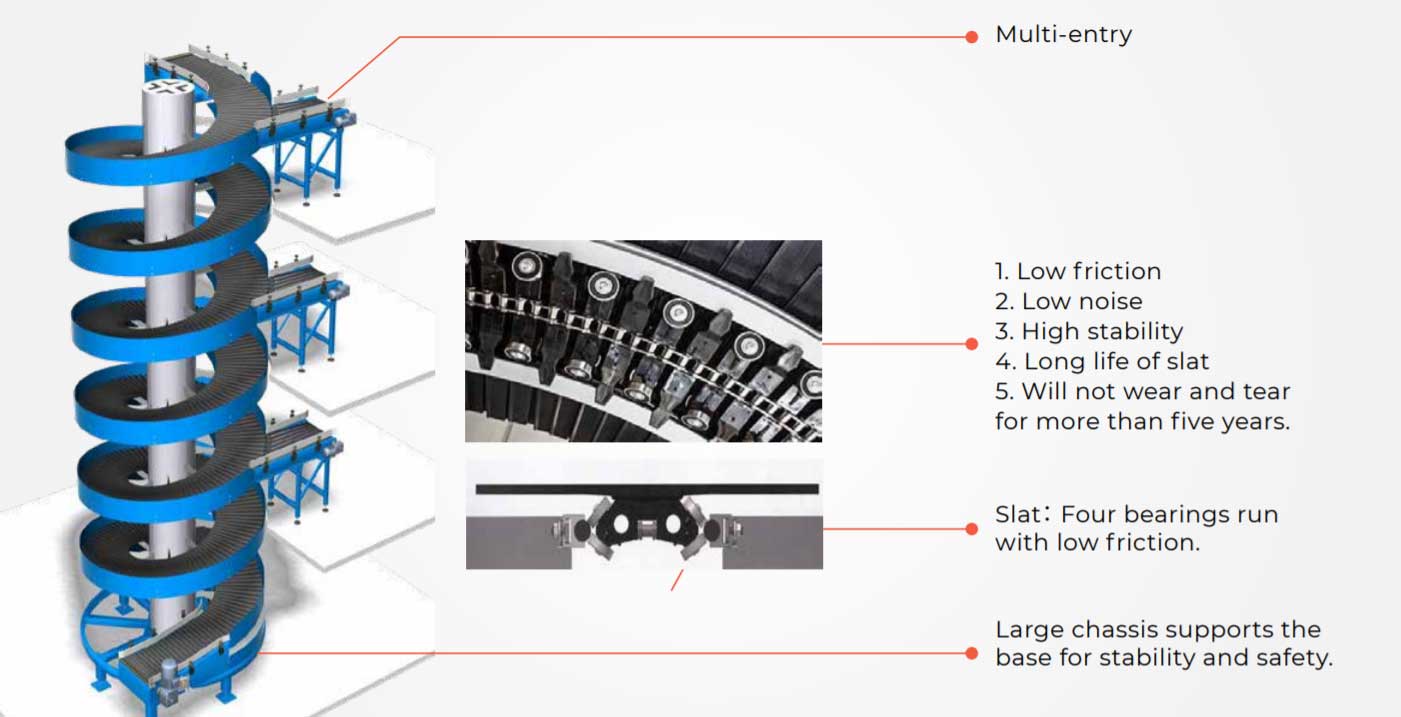 Spiral Conveyor Design

Designed, Developed and manufactured in-house. Fully Made in India.

OTHER AUTOMATION SOLUTIONS
REQUEST A QUOTE FOR SPIRAL CONVEYOR