SIRIUS AUTONOMOUS MOBILE ROBOTS
Our SIRIUS Autonomous Mobile Robots follows flexible path navigation and can intelligently decide their path to the destination. Built with a unique modular architecture, AMRs provide a safe and secure passage of materials inside your distribution centers which helps to increase the process efficiency and performance with minimal human intervention.
Our SIRIUS mobile robots Rely on throughput and delivery rather than process, Hence ideal solution for logistics, e-commerce and warehousing industry.
Powered by the NIDONav & NIDOFleet software, the fleet of robots can be monitored and controlled through a user friendly interface and data can be synced with your WMS or ERP applications.
Made in India, Manufactured in-house

Payloads: 100 kgs – 1500 kgs

Towing Capacity: 250 kgs – 1700 kgs

Navigation: 2D LiDAR sensor (Natural)

Applications: Lifting, tugging, conveyors & unit load.

Charging: Easy battery swap & auto dock charging.
SIRIUS 100
SIRIUS 500
SIRIUS 1500
Dimensions
Length
900 mm
1200 mm
1750 mm
Width
600 mm
800 mm
1150 mm
Height
350 mm
350 mm
350mm
Height with Lifter
As per application
As per application
As per application
Ground clearance
30 mm
30 mm
30 mm
Weight (without load)
100 kg
250 kg
410 kg
Weight with Lifter
150 kg
330 kg
510 kg
Load surface
600 x 800 mm
600 x 830 mm
1270 mm x 770 mm
Wheel diameter
Drive wheel: 200 mm Castor wheel: 100 mm
Drive wheel: 200 mm Castor wheel: 100 mm
Drive wheel: 200 mm. Castor wheel: 150 mm
Color
Dual Colour Scheme – NIDO Orange (RAL 2012) and Black (RAL 8022)
Payload
Robot payload
100 KG
500 KG
1500 KG
Towing capacity
300 kg
750 kg
2000 Kg
Speed and performance
Battery Running time
8 Hours
8 Hours
8 hours
Maximum speed
forwards: 1.5 m/s (5.4 km/h) backwards: 1.5 m/s (5.4 km/h)
forwards: 1.5 m/s (5.4 km/h) backwards: 1.5 m/s (5.4 km/h)
forwards: 1.5 m/s (5.4 km/h) backwards: 1.5 m/s (5.4 km/h)
Acceleration (full payload, flat surface)
0.2 m/s^2
0.2 m/s^2
0.2 m/s^2
De-Acceleration (full payload, flat surface)
0.2 m/s^2
0.2 m/s^2
0.2 m/s^2
Maximum incline (with payload)
5% Incline
5% Incline
5% Incline
Turning circle Dia ( On the spot Turn )
1020 mm (around center of robot)
1400 mm (around center of robot)
2050 mm (around center of robot)
Minimum width, door
1150 mm
1450 mm
1850 mm
Minimum width, passage
1150 mm
1450 mm
1850 mm
Minimum width, two robots passing
2300 mm
2800 mm
3800 mm
Precision, docking to VL marker
+/-20 mm
+/-30 mm
+/-30 mm
Positioning accuracy
+/-50 mm of position, +/-20 mm to docking marker
+/-50 mm of position, +/-30 mm to docking marker
+/-50 mm of position, +/-30 mm to docking marker
Traversable gap and sill tolerance
30mm
30mm
30mm
Power
Battery
Li-ion 24 V , 55 Ah
LiFPo 24 V, 80 Ah
Li-ion, 48 V, 80 Ah
Charging Time
up to 3.5 hours (10-80%: 2.5 hours)
up to 4 hours (10-80%: 3 hours)
upto 5 hours, (10-80%: 4 hours)
External charger
Input: 200-240 V ac, 50-60 Hz / Output: 24 V, max 18 A
Input: 200-240 V ac, 50-60 Hz / Output: 24 V
Input: 100-230 V ac, 50-60 Hz / Output: 48 V
Battery Charging Cycle
Minimum 1500 cycles
Minimum 1500 cycles
Minimum 1500 cycles
Environment
Ambient temperature range
+5°C to 50°C (humidity 10-95% non-condensing)
+5°C to 50°C (humidity 10-95% non-condensing)
+5°C to 50°C (humidity 10-95% non-condensing)
IP class
IP 21
IP 21
IP 21
Communication
WiFi
Dual-band wireless AC/G/N/B
Dual-band wireless AC/G/N/B
Dual-band wireless AC/G/N/B
I/Os
Ethernet and USB
Ethernet and USB
Ethernet and USB
Safety
Safety System
2D Laser Scanner, Ultrasonic Sensor, Optional Contact Type Safety sensor, 2 Emergency Stop Buttons
2D safety Laser Scanners, Contact Type Safety Bumper, Safety PLC, 2 Emergency Stop Buttons
2D Safety Laser Scanners, Contact Type Safety Bumper, Safety PLC ,4 Emergency Stop Buttons
Navigation Sensor
Navigation Sensor
2D LiDAR (Natural Navigation)
2D LiDAR (Natural Navigation)
2D LiDAR (Natural Navigation)
ATTACHMENTS & CHARGING OPTIONS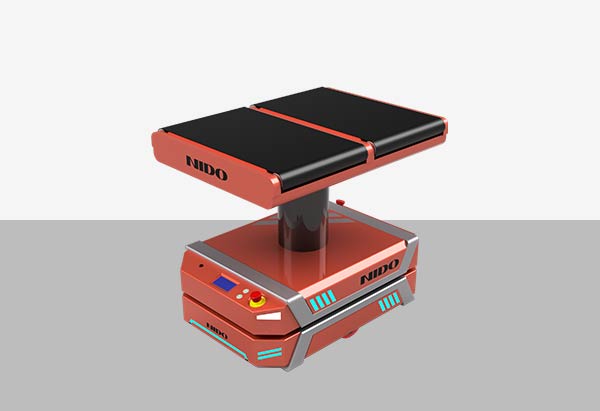 Dual Belt Conveyor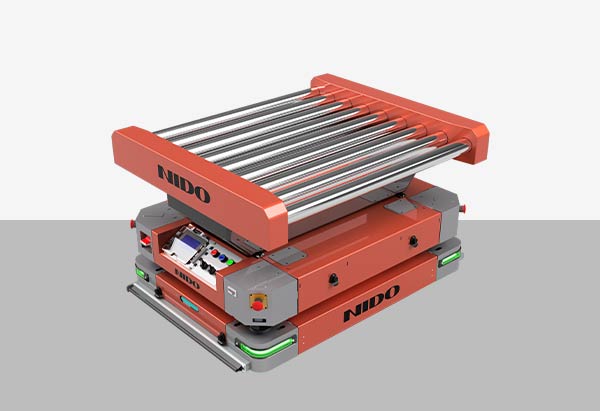 Power Roller Conveyor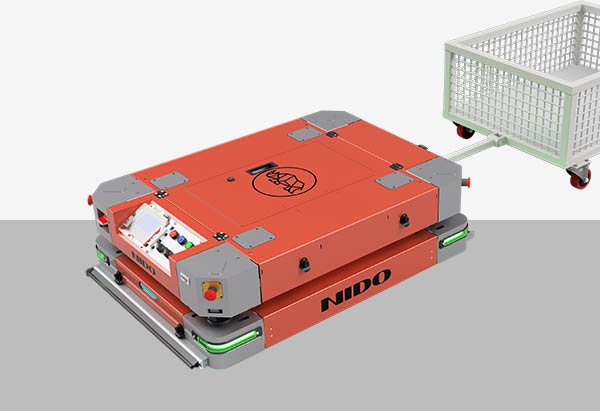 Tugging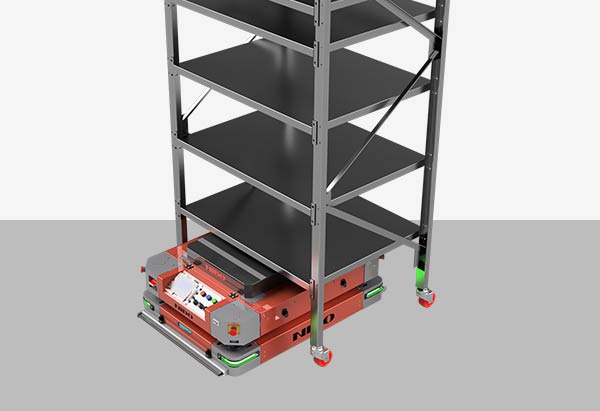 Tunneling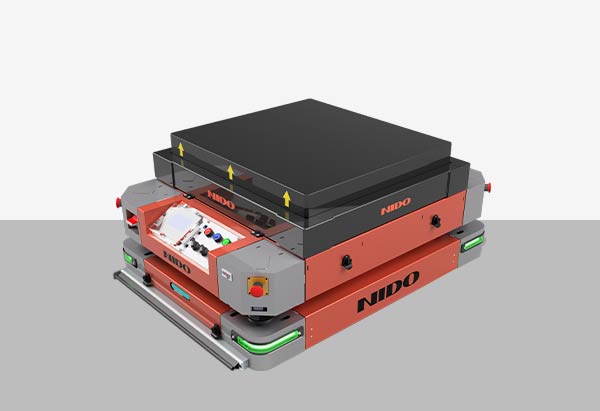 Lifting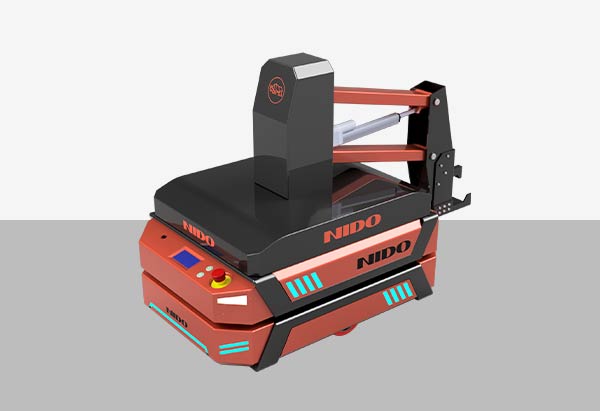 Manual Tugging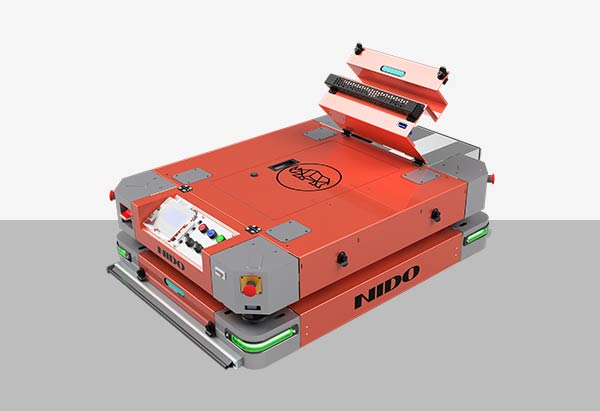 Easy Battery Swap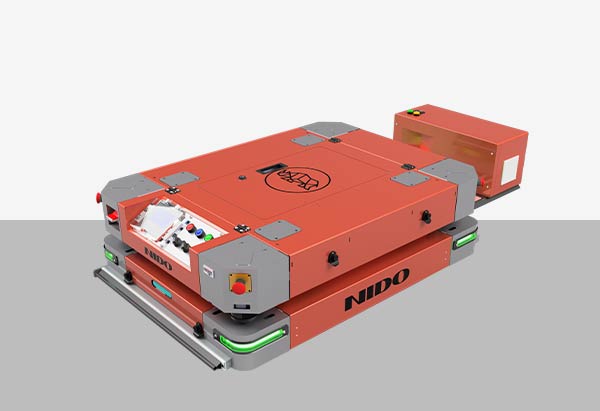 Auto Dock Charging