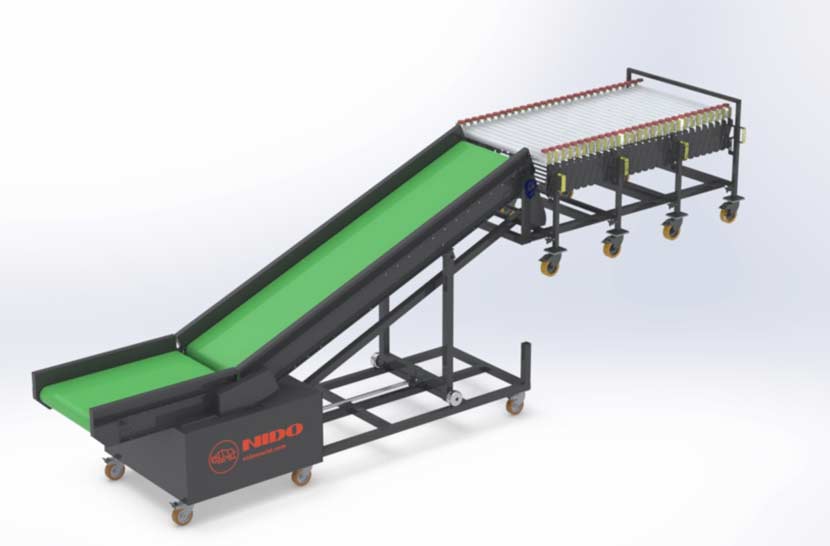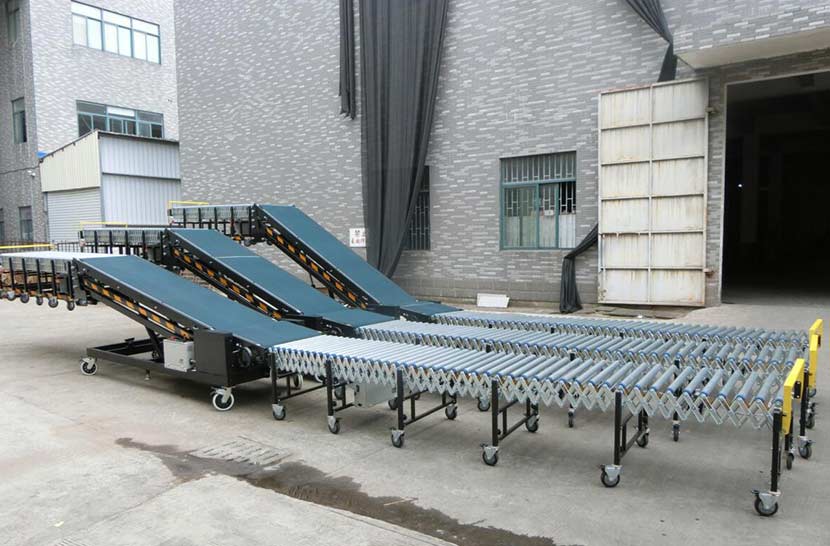 TRUCK LOADING UNLOADING CONVEYOR
Manual loading unloading from the container with the help of forklift is never a handy option if you handle high volumes of shipments. With our CANOPUS Loading unloading system, you will be able to automate the loading unloading process with great efficiency and accuracy.
The portable structure helps it to move from dock dock easily. The flexible structure allows it to expand and retract saving a lot of space inside the warehouse.
It can be used for loading / unloading of trucks with non-palletized load, where there is no specific loading/unloading bay. It can go inside the container with maintaining the slope. The inside truck conveyor and the conveyor inside godown is optional, depending upon the length and usage.
| Type | Flexible conveyor |
| --- | --- |
| Material | Mild steel |
| Length | 20-40 feet |
| Capacity | 1-50 kg per feet |
| Roller conveyor extended length | 6 meter (customized) |
| Power supply | 440V |
NIDO Truck Loading Unloading Conveyor simplifies the inbound and outbound process at the docks. This system was designed to efficiently handle bulk materials This system incorporates multiple technologies of conveyor combined into one elegant solution. Our years of expertise and experience is applied in making a distinctive solution to cater to our customers' every needs. 
Standard Features:
High grip PVC belt material.
Height adjustable by hydraulic system.
Stop / Start / Reverse control with variable speed Controls at both ends.
"V" guide slider bed.
Frame made of powder coated carbon steel.
6″ heavy duty caster, with brake.
Slope belt conveyor and flexible conveyor can be used together or separately.
Optional Features:
Electric Height Adjustment.
Photo cell control.
Fixed or adjustable guide rail.
OTHER AUTOMATION SOLUTIONS