ERIS

AUTOMATED GUIDED VEHICLES
ERIS Automated Guided Vehicles (AGVs) are built with a unique modular architecture to automate the material movement process and to provide a safe and secure passage of materials inside your distribution centers which helps to increase the process efficiency and performance with minimal human intervention. Navigating through a magnetic tape path, it can transport 100 to 1500 kgs payloads and can pull a trolley of 250 to 1700 kgs.
Can be deployed with minimum infrastructure modifications. Our AGVs are intelligent enough to seamlessly integrate into your existing process to create a friendly ecosystem. Powered by the NIDONav & NIDOFleet software, the fleet of robots can be monitored and controlled through a user friendly interface and data can be synced with your WMS or ERP applications.
Made in India, Manufactured in-house

Payloads: 100 kgs – 1500 kgs

Towing Capacity: 250 kgs – 1700 kgs

Navigation: Magnetic tape, colour tape, RFID tag.

Applications: Lifting, tugging, conveyors & unit load.

Charging: Easy battery swap & auto dock charging.
SPECIFICATION
ERIS 100
ERIS 500
ERIS 1500
AGV Dimensions
800 x 500 x 350 mm
1200 x 750 x 350 mm
1800 x 1100 x 400 mm
Attachments
Lift, Tug, Conveyor, Unit Load
Navigation
Magnetic Tape, RFID, QR code
Magnetic Tape, RFID
Motion
Bi-Directional
Pay Load
100 kg
500 kg
1500 kg
Towing Capacity
250 kg
750 kg
2000 kg
Max Speed
1.0 m/sec
Robot weight (kg)
80 kg
300 kg
500 Kg
Turning Radius
0 mm (On the spot turn capable)
Emergency Stops
2
2
4
Minimum Runtime (50 % Duty cycle)
8 Hours
Battery charging time
Within 4 Hr
Battery Type
VRLA
Provision to move the AGV on Breakdown
Yes
Static Discharging
Conductive Roller Mechanism
AGV voltage Rating
24V
Charging Type
Contact Type Auto Docking
AGV Colour
Dual Colour Scheme – NIDO Orange (RAL 2012) and Black (RAL 8022)
Display
4 inch
Debry Protection using Bumper and Brush
Front & Rear
Teach Pendant
Manual Pendant
WiFi Client
Yes
Gradient of Floor
2°
Service Life
6-8 years depending on specification
Operating Temperature
5 to 45°C
Humidity
96%
IP Grade
21
Certifications
International – CE,ANSI B56
Individual Components – Certification Adherence
Yes
ATTACHMENTS & CHARGING OPTIONS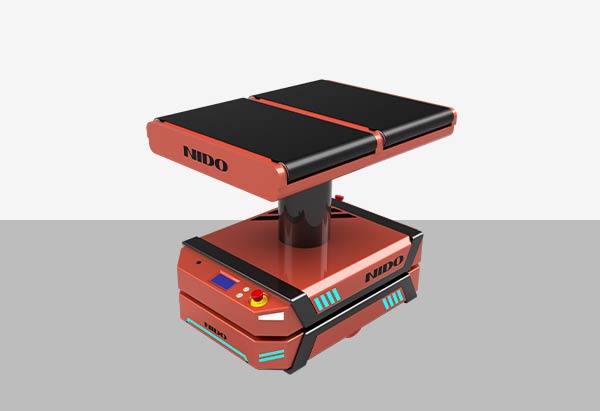 Dual Belt Conveyor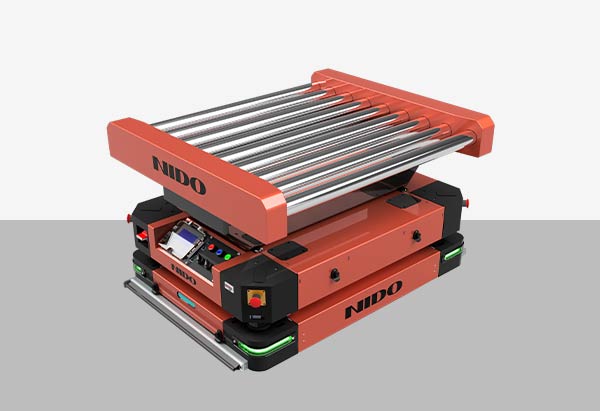 Power Roller Conveyor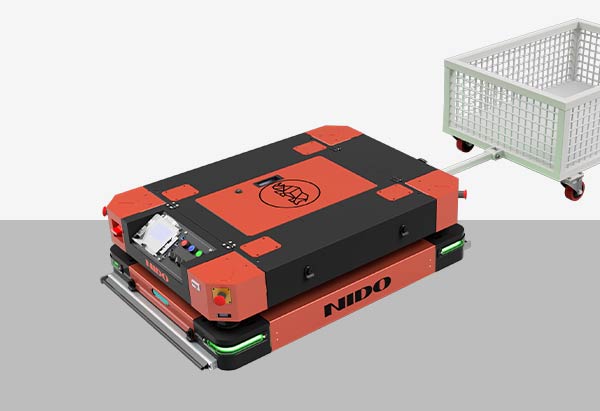 Tugging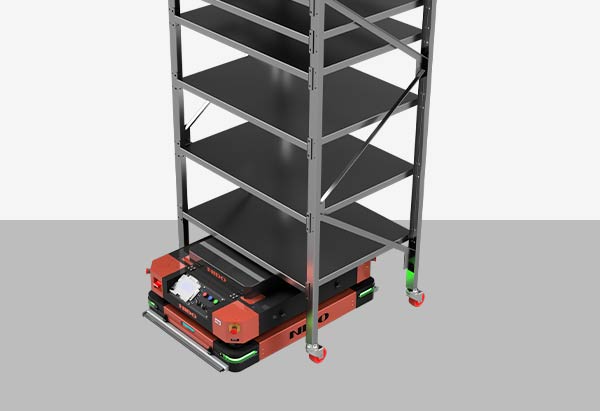 Tunneling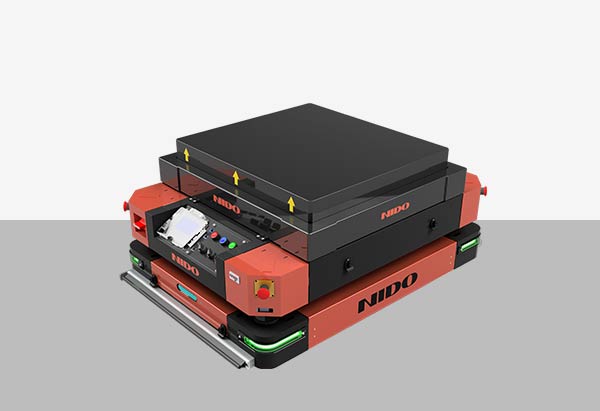 Lifting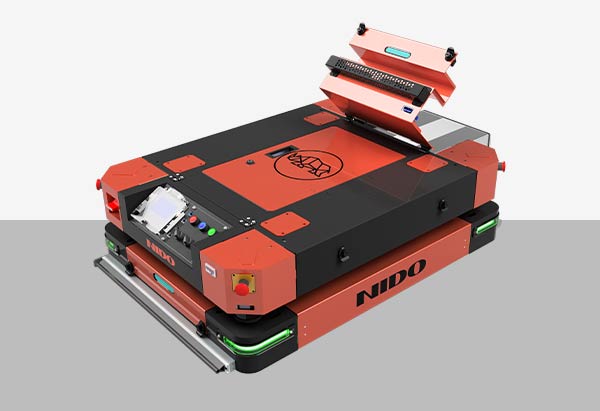 Easy Battery Swap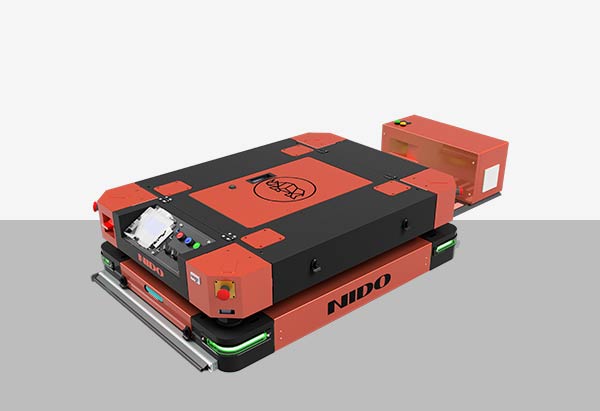 Auto Dock Charging