GRAVITY SPIRAL CONVEYOR
Our CANOPUS VERT Gravity Spiral Conveyors move load without utilizing motor power sources. This is a vertical transport solution which does not require drive system, includes simple low-friction rollers for allowing gravity to let the materials flow downwards.
It occupies very less floor space compared to other conventional conveyors and are faster and reliable than normal elevators or goods lifts. Our Spiral Conveyor is an ideal solution for transporting materials like cartons, trays, totes and sacks from one mezzanine floor level to another.
SPECIAL FEATURES
Efficient material handling without the need for external power sources.

Ensures a smooth workflow and minimizes manual handling.

Help transport items from higher levels to ground level, where they can be further processed for shipping.

Can handle a wide range of materials, including small parts, packages, loose bulk materials, and more.

Requires less maintenance compared to motor-driven conveyors, resulting in reduced downtime and operational costs.

Reliable load handling, no matter how light or heavy the item is, it can handle it smoothly.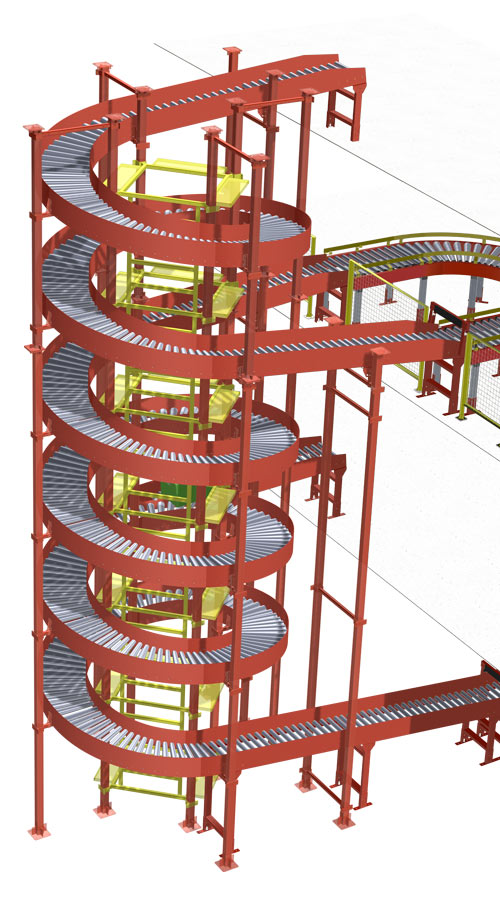 TECHNICAL DRAWING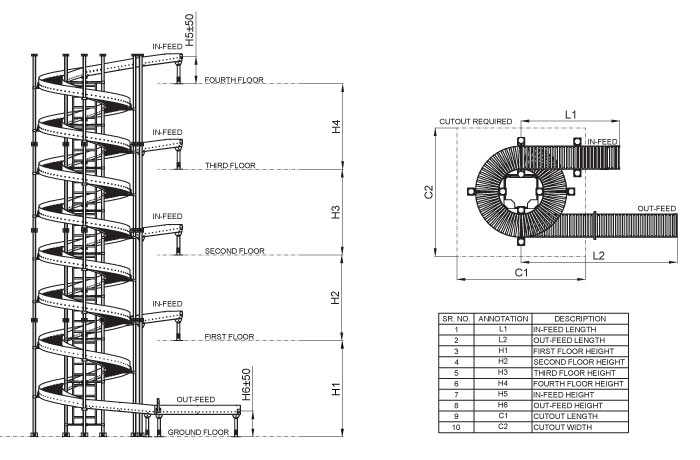 OPTIONS WE CAN PROVIDE
1

2

3

4

5

6

7